Construction supervision and collaboration, streamlined
Track Record Insight empowers project managers to save time and money and make better on-site decisions through data-driven insights, real-time collaboration and a single shareable source of truth on a cloud-based platform.
Interested in talking to a member of our team?
<20%
THE MINIMUM TIME SAVED ACROSS CONSTRUCTION PHASES
>25%
THE IMPROVEMENT OF EFFICIENCIES ACROSS LIVE PROJECT CONSTRUCTION PORTFOLIOS
17+
TRACK RECORD INSIGHT HAS OVER 17 YEARS OF MARKET-LEADING EXPERIENCE
YOUR CHALLENGE
Onsite inspection collaboration at construction sites is typically hampered by siloed teams, language barriers, incompatible software and manual, paper-based routines and clunky spreadsheets. There's often a time lag between data capture and reporting, and record retention is challenging on the bigger projects with expansive working areas and a lack of site offices.
OUR SOLUTION
Track Record Insight instantly turns paper administration into digital collaboration. The mobile apps empower users to instantly capture the findings of safety, quality, progress and material inspections anywhere on-site and help them to share accurate, detailed reporting in real-time. It transforms your site supervision by embracing new ways of working, listening to the user, and harnessing the value of true digital innovation.
THE TRACK RECORD INSIGHT APPROACH
It radically shortens the traditional timeline from several days to less than 24 hours.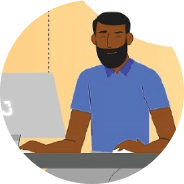 1. Inspection Request
The contractor requests an inspection through traditional channels.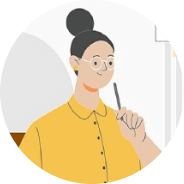 2. Mobile Capture
Track Record Insight is used on the project site to seamlessly record photos, observations and notes live, and upload instantly onto the platform via mobile apps.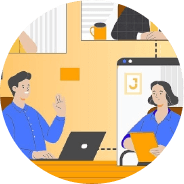 3. Automatic Processing
The data is made available in real time for access in a visual, easy-to-use PowerBI dashboard and the report is automatically created. 
KEY BENEFITS
Why teams love Track Record Insight
Higher-quality inspections
All site inspections can be carried out using one standardized platform that elevates collaboration, reduces human error and accelerates issue resolution.
Higher impact assessments
Track Record Insights can lead to increased onsite productivity and quality across your construction projects.
Instant real-time reporting
Live trend analysis and deeper performance reporting empowers more informed decision-making during the build and life cycle of the asset.
Improved risk management and conformance
It's easier to monitor and identify safety risk factors thanks to the transparent tracking of conformance issues and the real-time feedback on all inspections taking place.
TESTIMONIALS
What our customers say
"The volume of activity during construction is huge...
Track Record Insight not only empowers our people to work more flexibly with construction teams but creates data that can give us key insights to improve quality and project supervision."
Gary Furphy
Regional Digital Manager, Jacobs
Become our next success story
Experience the power of a connected team, speak to us today.